Course info
Self-Paced

6 Weeks

Free

Virtual Classroom:
Course Overview
This course, promoting a holistic approach, is aimed to reach all individuals interested in the topic and willing to promote a sustainable participatory planning of Energy Transition.The course focuses on the socio-territorial and environmental perspective in order to understand Energy Transition as a social construction process. The first two modules of the course are dedicated to clarify the concept of ET and to understand it as a social construction process in order to territorial, social and environmental perspective. In the third and fourth modules we will address the issue of the Sustainable Participatory Planning of Energy Transition and its implications in terms of cooperation/conflict. Finally, in the last two modules the participants will acquire basic notions of theoretical and methodological approach of the Social Network Analysis, specifically in order to identify:

a) network as a tool of sustainable participatory planning;
b) role, skills and weight of the central actors in the social construction of ET.
Learning Objectives
Understand the social construction of Energy Transition in order to:
territorial perspective;

social perspective;

environmental perspective.
Do you want to know more about the ASSET project and get engaged to it? Sign in the newsletter and community on energytransition.academy. Be part of us.

Use of content and licenses
CC BY SA ND
Course Structure
Lesson 1 - Introduction to Energy Transition

Lesson 2 - Understanding the social construction of ET

Lesson 3 - Meaning and implication of Sustainable planning of Energy Transition

Lesson 4 - Basic concepts and tools in Social Network Analysis (SNA)

Lesson 5 - Cooperaction/conflict: implications

Lesson 6 - Governance networks: actors, skills and dynamics
Teacher
Anna Maria Zaccaria
Anna Maria Zaccaria is Associate professor of Sociology of Territory and of the Environment at the Department of Social Sciences of the University of Naples "Federico II". Her research interests focuses on urban policies, environmental and anthropic risk governance, disaster resilience, urban innovation.
Coauthor
Fabio Corbisiero
Fabio Corbisiero is Associate Professor at the Department of Social Sciences of the University of Naples Federico II. He is scientific director of the LGBT Observatory and of "Osservatorio Universitario sul Turismo". He coordinates research groups on the themes of tourism, urban sociology, gender and Social Network Analysis, environment and anthropic impact, renewable energies.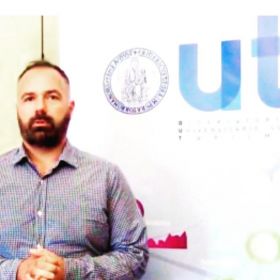 Coauthor
Ilaria Marotta
Ilaria Marotta has a Ph. D in Social Sciences and Statistics. She is currently research fellow at the Department of Social Sciences of the Federico II University in Naples. Her research interests include the sociology of the environment and the territory, with particular reference to questions relating to Protected Natural Areas.