Course info
Self-Paced

9 Weeks

Free

Virtual Classroom:
Course Overview
The course is addressed for secondary school students and teachers, who would like to fresh their research skills and for I and II year university students During the 9 weeks long course, participants will learn how to collect and analyze data with the computer and to draw conclusions.
Course activities last nine weeks
A week 1. Introduction to course, learning environment and getting familiar with each other
A week 2. Preparation of data collection and analysis;
A week 3. Structuring, cleaning and encoding of data;
A week 4. Getting overview of the data: frequency table, histogram and graphics
A week 5. Processing data: means and dispersion
A week 6: Investigating groups' differences
A week 7: Investigating trends and relationships
A week 8: Presenting results with infographics
A week 9: Ending of the course, self-reflection
Learning Objectives
Koolituse eesmärk on valikkursuse "Arvuti kasutamineuurimistöös" läbimiseks vajalike pädevuste kujundamine. Kursus võimaldab praktilise tegevusega põimitult omandada Riiklikus Õppekavas kirjeldatud infotehnoloogia ja uurimuslikke (baas- ja kompleksoskused) pädevusi esimesel tasemel. Kursuse ülesandeid ei tehta mitte oma uurimistöö põhjal, vaid kursusel saab kasutatada ettevalmistatud andmekogumeid.
Outcomes
Kursuse lõpetanud õppija:
Kavandab ja loob infotehnoloogia abil uurimistööd;
Kasutab infotehnoloogiat efektiivselt info hankimiseks ja uurimuslike tegevuste sooritamiseks;
Tunneb peamisi uurimistööks vajalike lähteandmete kogumise meetodeid;
Töötleb andmeid sobivate meetoditega;
Analüüsib uurimistulemusi sobivate meetoditega;
Oskab õppida distantsolukorras

Course Structure
Lesson 1 - Introduction to the course

Lesson 2 - Gathering data and preparing it for analysis

Lesson 3 - Structuring and cleaning the data

Lesson 4 - Overview of the Data; Frequency Table, Histogram and Charts

Lesson 5 - The Processing of the Data: the Means and Dispersion of Values

Lesson 6 - Analysis of the differences of the groups

Lesson 7 - Investigating Trends and Relationships

Lesson 8 - Presentation the inquiry results with information graphics

Lesson 9 - End of Course
Teacher
Mart Laanpere
PhD Mart Laanpere on Tallinna Ülikooli informaatika instituudi vanemteadur. Lisaks juhib Mart Haridustehnoloogia keskust, mis on Eesti juhtiv e-õppe uurimiskeskus. Varem on Mart töötanud üldhariduskoolis matemaatikaõpetaja ning koolidirektorina. Talle meeldib reisida eksootilistes paikades, laulab segakooris ja mängib oma kitarriga akustilist bluusi.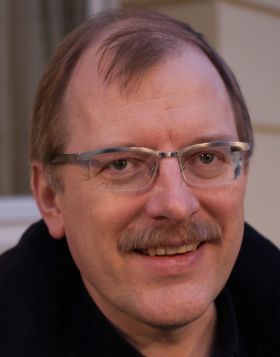 Coauthor
Kairit Tammets
Haridustehnoloogia teadur Tallinna Ülikoolis. Kursusel koolitusjuht.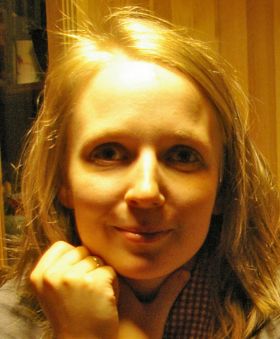 Coauthor
Kai Pata
PhD Kai Pata, on Tallinna Ülikooli Haridustehnoloogia keskuse vanemteadur. Ta on õpetanud uurimistööde tegemise kursusi nii õpilastele kui õpetajatele. Kai on erialalt bioloog ja on töötanud loodusõpetuse õpetajana, õppematerjalide loojana ning uurinud koostöö toetamist e-õppes. Vaba aja veedab ta koos lastega looduses hulkudes ja ehitades.