Course info
Self-Paced

57 Weeks

Free

Virtual Classroom:
Course Overview
A self-managed MOOC where you organize your own study schedule and learning journey (through the content provided).
The amount of data generated by the information society is growing day by day, and will continue to grow thanks to the explosion of social networks, the smarts cities, the big data, mobile devices, sensors, etc. This exponential increase in the volume of data that are generated makes it imperative the use of systems that are capable of analysing and turn them into useful information. For this reason, our society, our businesses and institutions need intelligence at the moment to integrate within their organizational processes and decision, and this involves integrating tools of business analytics or smart data. This course provides an introduction to these tools of business intelligence, the associated main methodologies and current trends within this area.

Learning Objectives
Syllabus
1. Introduction to the system of Business Intelligence (BI)
BI introduction to the system of BI. Levels of analytics in the company. Lifespan of information. Management of BI projects. BI market trends.
2. Architecture of BI systems
Corporate information and Data Warehouse. Process ETL. Metadata. Multidimensional design. OLAP. Control tables.
3. Business Analytics: Clustering
Introduction to business analytics. Hierarchical clustering. Non-hierarchic clustering: k-means algorithm.
4. Business Analytics: Classification
Introduction to classification problems. Decision trees. Support Vector Machines (SVM).
5. Trends in BI
Open Source BI. Big Data systems. Social BI systems, Geographic BI systems. Customer Experience.
Outcomes
It is expected that students complete the five weeks of the course visualizing and understanding the audiovisual material presented in the classroom. The contents of the presentations will also be published in pdf format for further study. The student is expected to complete an average of 2/3 tests (depending on the module) each week. These tests are automatically evaluated and will assess student progression and understanding of material. Course content often includes practice and this component will be reflected in the application of data algorithms to real life examples (data publicly made available ). The advanced student then can then apply these contents to their own practice and general understanding gathered from the course.

Course Structure
Lesson 1 - Introduction to the system of BI

Lesson 2 - Architecture of BI systems

Lesson 3 - Business Analytics: Clustering

Lesson 4 - Business Analytics: Classification

Lesson 5 - Trends in Business Intelligence

Lesson 6 - Mini-Questionnaire
Teacher
David Masip
Teacher


Profesor de los Estudios de Informática, Multimedia y Telecomunicación de la UOC. Actualmente, imparte docencia en materias relacionadas con la Inteligencia Artificial, la Visión por Computador y la Inteligencia de negocio. http://business-intelligence.uoc.edu/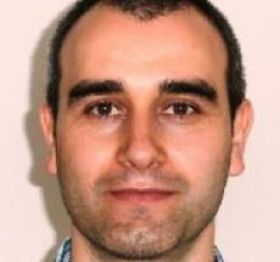 Coauthor
Carles Garrigues
Teacher

Profesor de los Estudios de Informática, Multimedia y Telecomunicación de la UOC. Actualmente, imparte docencia en materias relacionadas con el Software Libre y la legislación informática. http://business-intelligence.uoc.edu/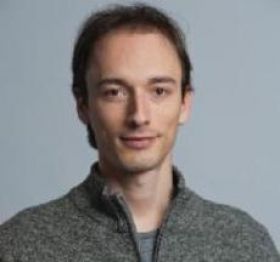 Coauthor
Jessica Chao