Course info
Self-Paced

5 Weeks

Free

Virtual Classroom:
Course Overview
The course is focussed on the economics of renewables energy technologies (RETs). The learning material and exercises provided in the course illustrate the issue of RETs' costs, the need for flexibility due to the integration of a high share of not programmable energy sources in the generation mix and the viable policy measures needed to provide a level playing field to renewables.
Learning Objectives
Describe what is the energy transition; why it is needed; what are the driving factors and challenges related to this new energy transition.
Analyse what are the impacts of the energy transition on economic and social issues.
Illustrate Renewables Energy Technologies market evolution in the decade 2010-2019
Explain the rationale for implementing RES economics
Outcomes
To be able to understand the environmental and social impacts of energy production, distribution and end-use.
To be able to explain and analyse the different forms of energy: primary energy sources and energy vectors.
To be able to understand and analyse the main renewables energy technologies as well as most efficient technologies and best practices.
To be able to understand the "fundamentals" of economics of energy technologies.
To be able to determine the mix of supply from different energy sources, needed to meet a certain energy demand, that maximise net benefits.
To be able to understand the impacts of policies influencing the dynamics of the energy transition.
Do you want to know more about the ASSET project and get engaged to it? Sign in the newsletter and community on energytransition.academy. Be part of us.
Use of content and licenses
CC BY SA ND
Course Structure
Lesson 1 - An overview and the perspective of the energy transition

Lesson 2 - Renewable electricity generation technologies

Lesson 3 - Economics of Renewable Energy Sources

Lesson 4 - Renewable Energy Mix and Energy Conservation

Lesson 5 - The Green Energy Transition
Teacher
Walter Mario Cariani,
EMMA Project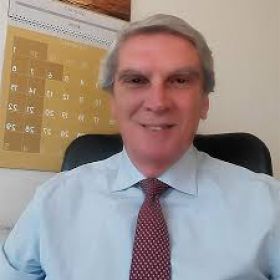 Tutor
Wen Guo