Course info
Self-Paced

1 Weeks

Free

Virtual Classroom:
Course Overview
Introduction
ePortfolios have become increasingly popular based on their potential to be applied to a wide array of contexts as well as their ability to be used in a great variety of individual or organizational purposes. ePortfolios offer the opportunity to create and manage an online space of digital artefacts that provide evidence of competencies and abilities acquired over a specific period of time. In this way, ePortfolios can be designed to enhance traditional learning and teaching methods, record achievements, the Recognition of Prior Learning (RPL), assist individuals with Personal Development Planning (PDP) or the Continuing Professional Development (CPD), among others.
This MOOC is focused on learners, teachers, practitioners, educational institutions, employers, organizations and/or policy makers interested in starting to implement an ePortfolio for the first time or who are interested in enhancing their current practices. This MOOC provides an entry point to the topic for non-expert users, providing the conceptual and instrumental knowledge for the creation of an ePortfolio strategy, regarding individual or organizational objectives.
Structure
This MOOC is organized into seven lessons. Lessons are designed as self-study learning resources and can be taken selectively according to individual interests, concerns and purposes. Each lesson has a variety of learner-centered activities focused on producing practical outputs.

New with ePortfolios? We suggest you following lessons 1 to 5 orderly. They will guide you through a process of an ePortolio drafting adapted to your needs and purposes (either you plan to develop a personal or institutional ePortfolio).
Already experienced with ePortfolios? If you consider having an initial background you may walk through the lessons and choose those you want to develop further according to your personal goals in the course.
Having a special interest in institutional ePortfolios? If you come to the course with the specific aim to reflect on and develop an ePortfolio strategy for your institution or organization we suggest you to focus on lessons 6 and 7. Depending on your personal previous experience you may choose among the other lessons to accomplish your goal in this course.
Lessons can be done individually but it is preferable to share learning outputs with peers. Throughout the MOOC peer-support and social interaction will be crucial. Work with peers will support a deeper learning environment by sharing and building knowledge together.
Communication tools
Blog. Each student has a personal blog that is used to document the activities, to reflect about the learning journey and to share the learning outputs with peers.
Conversation. A section at the bottom of each lesson page that the participant can use to comment and discuss about lesson-related issues.
Twitter. The hashtag #ePCourse is used to share learning outputs with peers.
Learning objectives
Identify the multi-purpose nature of the ePortfolios.
Identify the main ePortfolio typologies and functions.
Identify what ePortfolio tools and technologies are the most appropriate to achieve the proposed goals.
Learn how to design an action plan based on the design and development of an ePortfolio.
Learn to evaluate an ePortfolio.
Plan an integrated organizational implementation of ePortfolios (only for organizations)
Learn how to use ePortfolios to implement systemic changes in an organization (only for organizations)
Outcomes
At the end of the MOOC you will be able to plan and develop a strategy to design and create an ePortfolio that fits to your individual or organizational/institutional needs. You can then apply this knowledge to your own practice.
(click on the image to download the poster)
Authors
The ePortfolio Self-Development Study MOOC is an initiative of the EPNET (European Network of ePortfolio Experts and Practitioners) European funded project.
The content of this MOOC was developed by an interdisciplinary team from the UOC (Lourdes Guàrdia, Marcelo Maina, Elena Barberà and Ivan Alsina), SDU (Lise Agerbæk), ADPIOS (Serge Ravet) and FOI (Ana Coric). The course materials are available under the Creative Commons licence CC BY SA https://creativecommons.org/licenses/by-sa/3.0/, unless stated otherwise.
Course Structure
Lesson 1 - Understand ePortfolios

Lesson 2 - Set the ePortfolio Purpose(s)

Lesson 3 - Outline an ePortfolio Strategy

Lesson 4 - Design an ePortfolio ecosystem

Lesson 5 - Evaluate the ePortfolio Solution

Lesson 6 - ePortfolio: From Standalone to Integrated Initiatives

Lesson 7 - ePortfolio: From Programmatic to Systemic Change
Teacher
Lourdes Guardia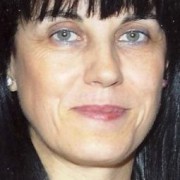 Coauthor
Marcelo Maina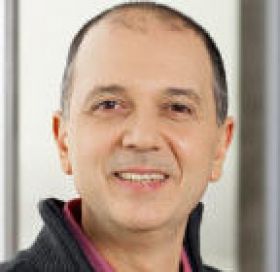 Coauthor
Ivan Alsina