Course info
Self-Paced

3 Weeks

Free

Virtual Classroom:
Course Overview
Professions are involved in and, somehow, transformed by the energy transition.
New skills are required, both from the technical and social fields. These "green collars" have to deal with the institutionalization of the ecological values and the local knowledge of the territories. The course will explore these issues with reference to the role of the professionals in promoting a fair and sustainable energy transition.
Learning Objectives
Participants will be able to understand how the professional profiles of energy transition are intertwined with the overall process of social-technical change. Emerging compromises between technical and social skill will be detected and analysed. Furthermore participants will be able to establish connection between the green professionalization process and the users domain, in order to understand how to enhance new paths of sustainable energy consumption.
Do you want to know more about the ASSET project and get engaged to it? Sign in the newsletter and community on energytransition.academy. Be part of us.
Certification and Additional Info
CC BY-SA- ND
Course Structure
Lesson 1 - Profession in transition

Lesson 2 - Experts and society in transition

Lesson 3 - Green-collars and professionalization process
Teacher
Dario Minervini
Dario Minervini is researcher at the University of Naples, Dept. of Social Sciences. He teaches Environmental Sociology. His main research interests include the socio-material construction of sustainability, professionalism and gender studies. On these themes, he published articles and books.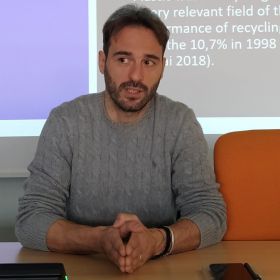 Tutor
Elena Musolino