Course info
Self-Paced

6 Weeks (12 Hours)

Free

Virtual Classroom:
Course Overview
The course is a natural continuation of the previous "The organization of cultural enterprises I" and provides a detailed analysis of the organizational structures already studied. This perspective allows you to better understand how these organizations work and how they deal with external factors, making sure to turn them into something positive and, why not, productive, for the structure.
The theoretical overview will proceed in parallel with the analysis of case studies and practical examples from the contemporary world of cultural heritage.
Learning Objectives
The course aims to illustrate the various methods of organization possible within a company.
The educational objectives are therefore:
- Knowledge of the main models of organizational structure;
- The ability to recognize what is the most suitable structure, depending on the context.
Outcomes
The course allows you to recognize the different organizational structures and learn how to choose the most suitable depending on the context, and to make the most of available human resources at any given time.
You can share your opinions, any concerns and suggestions with other course participants using the Conversation tool
Acknowledgment: This Mooc has been realized by the University of Naples Federico II thanks to Federica Web Learning Project
Course Structure
Lesson 1 - The machine bureaucracy

Lesson 2 - La burocrazia professionale

Lesson 3 - La struttura divisionale

Lesson 4 - Adhocrazia

Lesson 5 - Contingency factors

Lesson 6 - The organisational configurations: The simple structure
Teacher
Stefano Consiglio,
University of Naples Federico II
Stefano Consiglio is full Professor in Business Organisation at the University of Naples, Federico II, Department of Economics, Management and Institutions. A former vice-president of Human Sciences and Director of the Department of Sociology, he currently coordinates the specialization course in Organisation and Management of Cultural and Environmental Heritage at the University of Naples, Federico II. He is a member of the governing board of the Italian Academy of Business Administration and Management (AIDEA). Prof Consiglio's research interests focus on business management, human resource management, innovation and enterprise creation.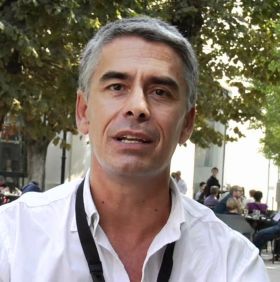 Tutor
Adriana Scuotto
Nice to meet you, I'm Adriana!
I almost reached the fateful age of 30 :) For 10 years, the passion, study and work have led me to be interested in cultural heritage and its forms of organization and management.
Recently I discovered the world of MOOC and I like it very much!
Keep in touch! :)