Course info
Self-Paced

6 Weeks (12 Hours)

Free

Certified

Virtual Classroom:
Course Overview
The study of organisations is becoming more and more important for anyone who intends to work in cultural heritage management and needs to deal with the different professional figures in the sector, and local and international regulations. The link between cultural, organizational dynamics and management and new frontiers of social innovation is, in fact, stronger than ever.The course offers you the opportunity to acquire the basic knowledge useful for understanding the operation of public and private cultural organizations. It is proposed to illustrate how we design tasks within a cultural organization and what are the procedures used to coordinate the work of members of a company. The learning of the internal dynamics and external organizations will always be supported by case studies and examples from the world of cultural heritage, in particular there will be theoretical and practical insights on the processes of organizational design and criteria that are the basis of the choice of organizational form.
Learning Objectives
The educational objectives are therefore:
- Knowledge of the basic principles of business organization and the process of organizational design;
- The application of the principles as tools for management of cultural heritage, in particular international and Italian.
Outcomes
With this course you will therefore be able to learn how to use organizational resources wisely to as a means of enhance company performance, especially as regards efficient management of the cultural heritage. You can take a case study you prefer as your starting point or apply the criteria directly to your cultural organization: follow the course and share your experiences in the field via the Conversation feature!
Acknowledgment: this MOOC has been realized by the University of Naples Federico II thanks to its Federica Weblearning Project

Course Structure
Lesson 1 - The concept of organisation

Lesson 2 - The domain boundaries and the field of cultural heritage and activities

Lesson 3 - The design of the individual positions

Lesson 4 - The design of the macrostructure

Lesson 5 - The lateral links

Lesson 6 - The choice of the decentralisation degree
Teacher
Stefano Consiglio,
University of Naples Federico II
Stefano Consiglio is full Professor in Business Organisation at the University of Naples, Federico II, Department of Economics, Management and Institutions. A former vice-president of Human Sciences and Director of the Department of Sociology, he currently coordinates the specialization course in Organisation and Management of Cultural and Environmental Heritage at the University of Naples, Federico II. He is a member of the governing board of the Italian Academy of Business Administration and Management (AIDEA). Prof Consiglio's research interests focus on business management, human resource management, innovation and enterprise creation.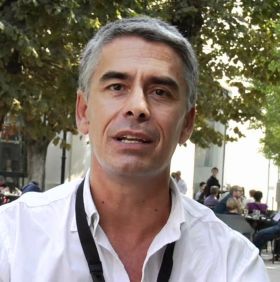 Tutor
Adriana Scuotto
Nice to meet you, I'm Adriana!
I almost reached the fateful age of 30 :) For 10 years, the passion, study and work have led me to be interested in cultural heritage and its forms of organization and management.
Recently I discovered the world of MOOC and I like it very much!
Keep in touch! :)