Course info
Self-Paced

7 Weeks

Free

Certified
Course Overview
This course is brought to you by the Department of Humanities and the Philosophy for Children Course at University of Naples, Federico II and the PEACE project, a LLL/Comenius project that offers training in the use of philosophical enquiry in the curriculum to foster a cosmopolitan mindset in young people

It aims to demonstrate how important philosophy is to the development of critical and creative thinking. It aims to show teachers how they can use stories, sketches and games to translate the complexity of philosophical enquiry into manageable and profitable discussion with the children in their classes. The course looks at the background and theory behind P4C, and then introduces the method and approach used. It then takes participants into different classrooms as observers of P4C sessions in practice, with guided observation tasks to aid understanding. The P.E.A.C.E project illustrates a specific application of the P4C approach; it uses philosophy to foster a more tolerant and cosmopolitan mindset in children. The final module enables participants to gain first-hand experience of P4C by involving them in a P4C pratical session of their own with one of the P4C trainers from the University of Naples.
Learning Objectives
The course introduces participants to the origins, theory and practice of Philosophy for Children. It shows how the technique is used in the classroom and, through the PEACE project, illustrates how it can be used to address specific areas of children's education e.g. living in a multicultural classroom/society. Participants discover a series of materials that can be used or adapted for use in their own classroom, and gain first-hand experience of using the P4C methodology in a practical session.
Outcomes
By the end of this course, participants should have an understanding of
why philosophy is important in the elementary school classroom
the background and theory of Philosophy for Children
how to translate the complexity of philosophical enquiry into a manageable thought and discussion process for young learners

how to source suitable materials and how to adapt them to their own class
how P4C can be adapted to focus on a specific aspect of education eg tolerance
Certification and Additional Info
EMMA certificates of participation will be issued to all learners who complete 70% or more of the course. Teachers and tutors will check completion rates and will send your certificate directly by email a couple of weeks after the end of the course.
Course Structure
Lesson 1 - BOOTCAMP: Introduction to philosophy, the course and the platform

Lesson 2 - Introduction to Philosophy for Children

Lesson 3 - The Community of Philosophical Inquiry according to the P4C educational approach

Lesson 4 - The Educational Dimension

Lesson 5 - Observation of Practical P4C session
Teacher
Maura Striano
Maura Striano is Professor of General and Social Pedagogy. She graduated in Philosophy with top marks and followed this up with a Fulbright at Montclair State University (USA) and a PhD in Educational Sciences at the University of Perugia. Maura Striano is Head of the Pedagogy section of the University Centre for Active Student Inclusion and Participation (Sinapsi) and also heads the CPD course in Philosophy for Children, theory and methodology (www.p4c.unina.it)
Tutor
Natascia Palmina D'Amico
Natascia Palmina D'Amico has a degree in Social, Political and Public Communication from the University of Naples Federico II. Her thesis was in Media Education, with a focus on video in education. Since then her studies and her research has been mostly about Moocs. She is very interested in creativity, art and communications. She is currently working as a research fellow for EMMA project, collaborating actively in video making and learning design.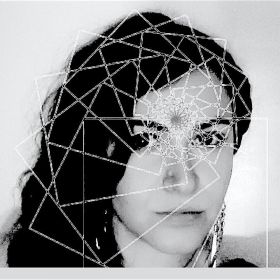 Tutor
Maria Miraglia