Course info
13 Jan '17

4 Weeks (16 Hours)

Free

Virtual Classroom:
Course Overview
To date, there has never been any other course that meticulously covers these two fields:

1. Teaching/Learning Roles for which video is potentially outstanding
2. Pedagogic Design Principles to achieve this potential.
- updated from the ideas in the author's book, Designing video and multimedia for open and flexible learning (2006, reprinted 2009).
Field 1 (in week 1):

Potent pedagogic roles for video, leading to robust learning outcomes: a range of techniques and teaching functions for which video is outstandingly capable, due to its distinctive presentational attributes.
The 33 roles are distributed between four domains:
Cognitive, Experiential, Affective, Skills.
Field 2 (in week 2):
A narrative framework of pedagogic design principles for video, consisting of 30 individual design principles in 8 categories:
Hook, Signpost, Cognitive Engagement, Constructive Learning, Sensitise, Elucidate, Reinforce, Consolidate.
The teacher will illustrate each 'potent pedagogic role' and each 'design principle' with extracts from educational videos that have been used in online courses.
Assignments, followed by peer and tutor discussion will be facilitated at several points.
Finally, in weeks 3 and 4, students will consolidate their learning: each small group of students will design a 5- to 8-minute educational video, guided by peers and tutors. The design will be in the form of a video screenplay describing shots, actuality sound, narration - supported by the following specifications:
1. Target Audience of the video
2. Structural Outline of the video (based on the 'design principles' in Field 2 above)
3. Leaning Objectives of the video (including the rationale for using the video medium, based on the 'potent pedagogic roles' in Field 1 above)
4. Learning experiences that are complementary to the video - e.g. segmentation interspersed by quizzes, suitable for MOOC presentation .
Facebook Group: https://www.facebook.com/groups/1160791983978125/
Learning Objectives
Students will develop
a robust understanding of the teaching/learning roles that video is potentially good at achieving
they will also be able to implement the design principles that are necessary to achieve this potential
these objectives will be fortified through the final practical exercise: designing a screenplay of a 5 to 8 minute video.
Outcomes
Following evaluation of Draft 1, each Small Group will have completed Draft 2 of a screenplay, detailing components of a 5 to 8 minute educational video, preceded by specification of
target audience
pedagogic structure (based on the design principles of Week 2),
learning objectives - with rationale for using video for each objective (based on the potent pedagogic roles of Week 1),
learning experiences that complement the video.
Certification and Additional Info
A Certificate of attendance will be awarded for students who have finsished at least 70 pc of the course. No fee will be charged for this certificate.

For the final exercise, each small group in the 3-group 'super-group' could grade the other two groups (as whole groups, not as individuals). The percentage these grades should be of the final: 20%. The remainder should come from the tutors for the final exercise.
During the course there are quizzes, but these will not be graded.
Use of content and licenses
As stated in the Overview, each 'potent pedagogic role' in Lesson 1 and each 'design principle' in Lesson 2 will be illustrated with extracts from educational videos that have been used in online courses. The ten organisations that have kindly given permission to use these video clips are as follows.
UK Open University
The University of Sheffield
Anadolu University, Turkey
Educational Broadcasting Services Trust
Ministry of Education and Training, Vietnam
Peet Media Associates
Milton Keynes Community Trust
FaBeR - KULeuven, Belgium
Institute for Research in Social Sciences
Educational Media Production Training
All the video in the Course is offered under a particular Creative Commons Licence, namely,

CC BY-NC-ND Attribution-NonCommercial-NoDerivs . The terms of this licence are as follows.
You re free to share the material, that is to copy and redistribute the material in any medium or format, as long as you follow the terms below

Attribution — You must give appropriate credit, provide a link to the license (https://creativecommons.org/licenses/by-nc-nd/3.0/), and indicate if changes were made. You may do so in any reasonable manner, but not in any way that suggests the licensor endorses you or your use.

NonCommercial — You may not use the material for commercial purposes.
NoDerivatives — If you remix, transform, or build upon the material, you may not distribute the modified material.

Course Structure
Lesson 1 - What to Teach with Video

13/01/2017

Lesson 2 - How to Teach with Video: Pedagogic Video Design Principles

20/01/2017

Lesson 3 - Produce Draft 1 of a Potent Pedagogic Video Screenplay

27/01/2017

Lesson 4 - Produce and Evaluate Draft 2 of the Video Screenplay

03/02/2017
Teacher
Jack Koumi
Jack Koumi has a degree in Mathematics, a degree in Psychology, and Graduate Certificates in Technology Based Distributive Learning and in Teaching English as a Foreign Language.
For 6 years he was a London University lecturer and teacher trainer.
For 22 years, until 1992, he worked at the BBC Open University, producing audio, video and interactive multimedia in Mathematics, Science and Media Design. Also, over 10 years, he was the Senior Instructor in a three-month annual course for overseas producers of educational video.
Subsequently, as a freelance consultant, he has conducted over 60 workshops in 36 countries. He has also produced video/print and AV teacher training materials and trained producers of same in UK, Vietnam, China, Kenya and Nigeria.
He has published many papers and instructional texts, plus a book, Designing Video and Multimedia for Open and Flexible Learning, Routledge 2006, reprinted 2009.
Latest papers:
Construction
of 56 instructional TV programmes for English language learners in Turkey ,
Educational Media International 2013, Tailor & Francis.
Pedagogic
Design Guidelines for Multimedia Materials: A Call for Collaboration between
Practitioners and Researchers , Journal of Visual Literacy 2013 Vol. 32 No 2.
Learning
Outcomes afforded by self-assessed segmented Video-Print combinations, Cogent
Education, 2015, 2(1), http://www.tandfonline.com/doi/full/10.1080/2331186X.2015.1045218#.VZPD1fm6dNA.
Audiovision for
training Teachers of Nigerian Nomadic children. Journal of Applied
Instructional Design, 2015 http://www.jaidpub.org/?page_id=1421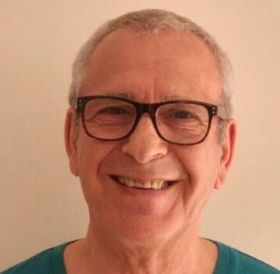 Tutor
Mathy Vanbuel
With a background in audio-visual production, Mathy worked for the audio-visual service of the Catholic University of Leuven for more than 15 years as director and production manager. Since 1998, Mathy is co-director of ATiT. He is regularly called upon to offer consultancy services in the integration of specific ICT tools and multimedia services in the education process and clients have included the European Commission, European Schools network, the European Space Agency, The World Bank, etc. Mathy was visiting lecturer MultiMedia Management at the Interfaculty in Maastricht (NL). He is author of several publications on the use of media in education and of scenarios of use of media in education. Mathy is chairperson of the Judging Committee of the MEDEA Awards and Secretary of the MEDEA Association for Media and Learning.

Tutor
Natasa Perovic
Natasa Perovic is Digital Education Advisor in UCL (University College London).
She has been working in e-learning development in medical and allied health sciences in higher education for over 10 years. Particular interests: blended learning, open educational resources, online videos in medical education, digital literacies and learning design.
Natasa has a background in science, web development and teaching.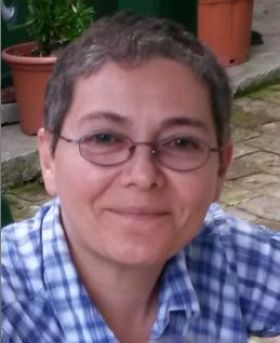 Tutor
Mike Peet
Mike PEET, has a joint degree in Mathematics and Geology. He is a qualified teacher and also certified as a trainer trainer.
For 26 years, until 2004, he worked for the BBC Open University, producing audio, video and multimedia in Mathematics, Science, Social Science, Business Studies and Education.
From 1982-1986 he was the course coordinator – as well as an Instructor – for a three-month annual course for overseas producers on educational video.
Following on from his time at the BBC, Mike formed his own educational media company www.peetmedia.co.uk. For the past 12 years Peet Media has been engaged in producing educational media not just in the UK but also in North and South America, Continental Europe and the Indian Subcontinent. The latest venture, in Peru, is due to commence in late 2016.
Mike was elected to BAFTA (the British Academy of Film and Television Arts) over 25 years ago.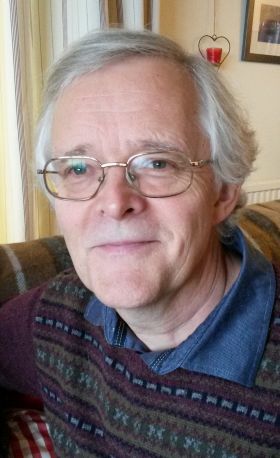 Tutor
Marko Puusaar
Marko Puusaar is an independent educational media production consultant based in Tallinn, Estonia. He has produced educational media content for The Estonian Research Council, Foundation Innove, The Estonian Information Technology College, The Information Technology Foundation for Education, etc. Between 2008 and 2014 he coordinated the introduction of lecture capture solutions in Estonian higher education institutions. Since 2010 Marko has organized and carried out educational media production trainings for education technologists and teachers all over Estonia.
In addition to being passionate about the future of (interactive) education, Marko is also the co-writer of the e-Learning Newsletter and has been a member of the program committee of the annual e-Learning Conference in Estonia. Having an IT-sector background, he is also interested in creating clever and simple software solutions that enhance the learning experience of todays students.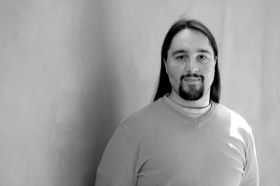 Tutor
Chareen Snelson
Dr. Snelson is an Associate Professor and Associate Chair in an online Educational Technology program at Boise State University. She has designed and taught online graduate-level courses for more than a decade on topics including web design, multimedia, and video production. Her scholarly activity and research publications focus on topics in educational video production, educational applications of YouTube, media literacy, social media research methods, and massively multiplayer online games.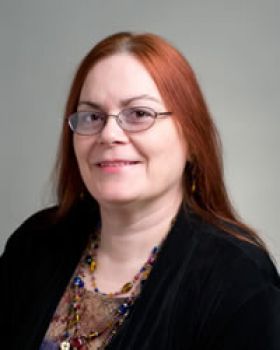 Tutor
Sally Reynolds
Sally Reynolds: an Irish national with a background in remedial linguistics, Sally first worked in radio and television in Ireland as a presenter and producer for the national broadcaster, RTE. From 1990 onwards, she worked in technology enhanced learning networks in Ireland, Germany, The Netherlands and Belgium. She is a Director of ATiT which she co-founded in 1999 where she leads on dissemination and event management for several EU projects and has considerable experience in all levels of European project management from concept through to validation. Sally leads in the organization of the annual Media & Learning Conference and is actively engaged in the related MEDEA Awards and Media and Learning Association. Sally is an experienced media producer, event manager and European dissemination strategist.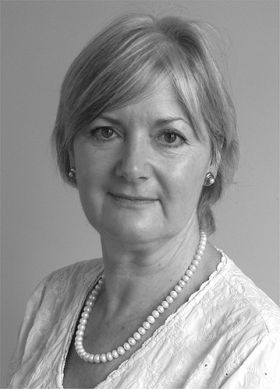 Tutor
Deirdre Flood
Deirdre Flood is a Human Resources Manager working for a multinational organisation in Ireland. Pursuing a passion for learning and education, Deirdre graduated in 2011 with a MSc in Education and Training Management (E-learning) from Dublin City University in Ireland. It was within this programme of study that Deirdre explored the use of multimedia technology particularly the pedagogical affordances of web accessed video for non-formal learning in relation to educating volunteers within Special Olympics in Ireland. The research was published and Deirdre was announced the winner of the Special Award for Educational Media Promoting Volunteering during the 2011 Medea Awards ceremony in Brussels. Deirdre has worked on the DIVERSE (Developing Innovative Visual Educational Resources for Students) International conference as an assistant producer, trained with Filmbase in Ireland and in recent years became a Licentiate member of the Irish Photographic Federation.