Course info
Self-Paced

1 Weeks

Free

Certified
Course Overview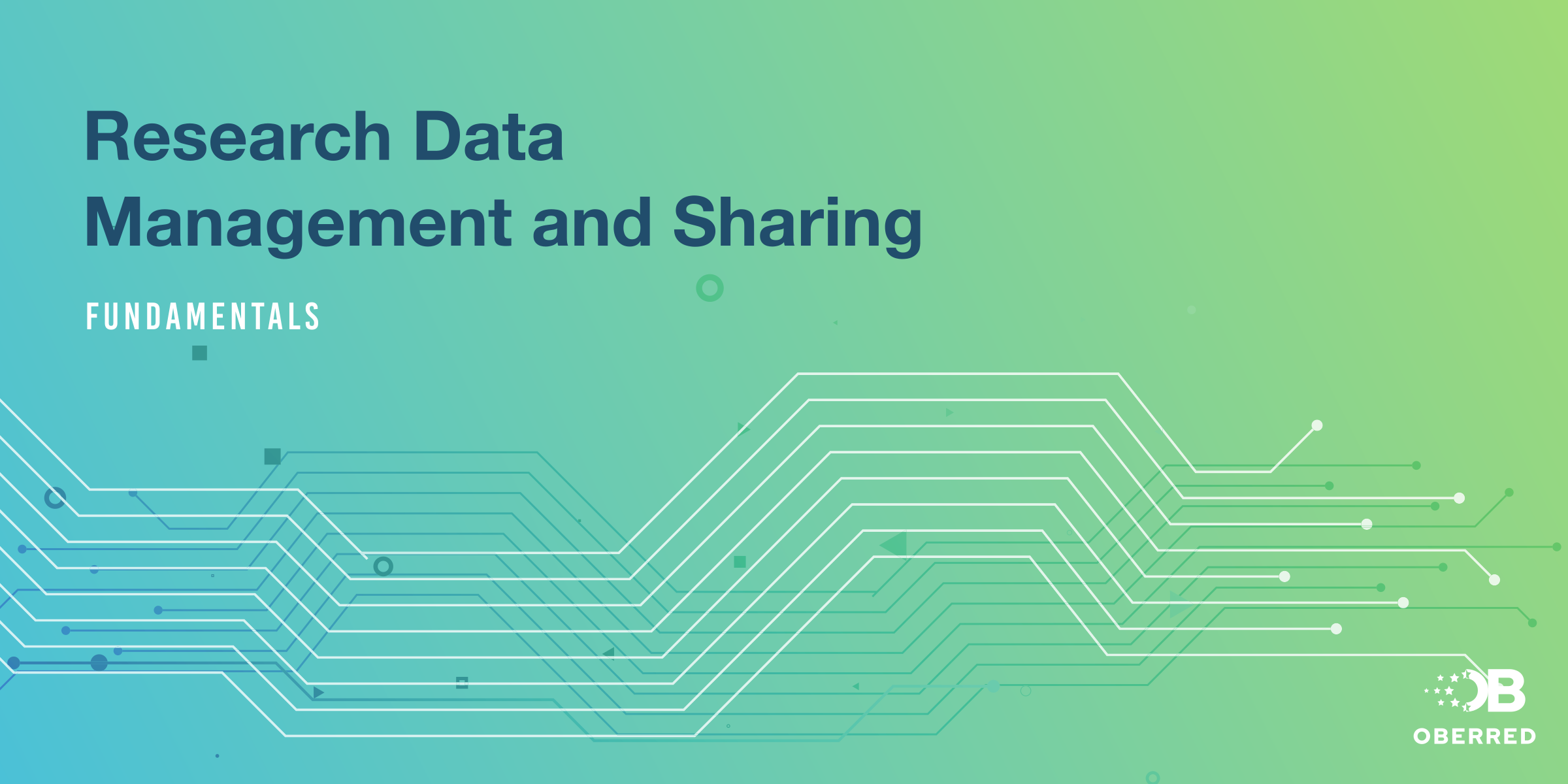 The scientific world has embrace digital technology in its research, publication and communication practices. It is now technically possible to open up science to the greatest number of people, by providing open access to publications and - as far as possible - to research data.
This course introduces you to the challenges of Research Data Management and sharing (RDM) in the context of Open Science (OS).
It was created within the framework of the Erasmus+ Oberred project. Other courses from the Oberred project are available on this platform.
---
Oberred project
This course was carried out in the context of the Oberred project, co-funded by the Erasmus+ Programme of the European Union.

Oberred is an acronym for Open Badge Ecosystem for the Recognition of Skills in Research Data Management and Sharing. The aim of the Oberred project is to create a practical guide that includes the technical specifics and issues of Open Badges, roles and skills related to RDM, and principles for the application of Open Badges to RDM.
Find out more about the Oberred project here: http://oberred.eu/
---
Course structure
Lesson 1: Context and stakes of RDM

Data and society
Data and science
Science and society: Covid-19 example
Open science and RDM
Evaluation 1

Lesson 2: Concepts and processes of RDM

Understanding the data life cycle
FAIR principles
Data Management Plan (DMP)
Legal and ethical aspects
Metadata
Persistents identifiers
The 3 distincts steps of data storage
Reuse and valorisation of data
Evaluation 2
Learning Objectives
This course should provide you with a good understanding of the context in which research data management and sharing takes place:
What are the issues and benefits of controlled data management?
What concepts are related?
How is data management organized and which actors are involved?
Certification and Additional Info
This course will give you two Open Badges to attest your competencies.
Use of content and licenses
This content is under the Licence CC BY-NC-SA 4.0
You are free to:
Share — copy and redistribute the material in any medium or format
Adapt — remix, transform, and build upon the material
Course Structure
Lesson 1 - Context and stakes of Research Data Management (RDM)

Lesson 2 - Concepts and processes of RDM
Teacher
Viet Jeannaud,
EMMA Project
Urfist Méditerranée - Université Côte d'Azur
France
Coauthor
Nicolas Hochet
Urfist Méditerranée - Université Côte d'Azur

France
https://urfist.univ-cotedazur.fr/


Coauthor
Inist CNRS
Yvette Lafosse, Pierrette Paillassard, Claire Sowinski, Coralie Wysoczynski
Centre National de la Recherche Scientifique
France

Coauthor
Marta Blaszczynska
Coauthor
Mateusz Franczak
Coauthor
Michel Roland
Coauthor
Tomasz Umerle
Coauthor
Beata Koper
Coauthor
Barbara Wachek