Course info
Archived

7 Weeks

Free

Virtual Classroom:
Course Overview
This MOOC ran on Emma in 2014.
Learning design focuses on the activities and resources that help learners achieve course outcomes. This Massive Open Online Course (MOOC) describes a new approach to designing for learning to help educators/designers create courses, face-to-face, blended, online and/or for a mobile learning context. The aim is to guide the making of pedagogically effective design decisions and the appropriate use of digital technologies.
You will need 3-4 hours per week to work your way through the course. You can use the additional readings and resources within some units to expand upon the topic if you find it especially interesting or pertinent to your needs.
Throughout this course, peer-support will be crucial. Please participate and comment on the work of other students. Let others know that you are there! Two main tools will be used for communication:
CONVERSATIONS section at the bottom of each page, where you can post comments and reply to others.
Blogs, which are available within the EMMA platform and will be used to document your learning.
If you are on Twitter, please use the hashtag #ldmooc to communicate with other participants.
Learning Objectives
By the end of this course, successful participants will be able to:

Understand the 7Cs for learning design framework
Apply a range of learning design resources, tools and methods to a learning intervention
Outcomes
Within this course you will learn about a specific learning design model, the 7 Cs of learning design. You will develop an innovative storyboard, learning activities and general structure for the implementation of your own course.
Teacher
University of Leicester
Teachers are provided by the University of Leicester's Institute of Learning Innovation. All teachers have extensive experience in the design and use of technology-enhanced learning.

Coauthor
Paul Rudman
Dr Paul Rudman is an independent researcher and e-learning consultant, with particular interest in virtual and augmented reality.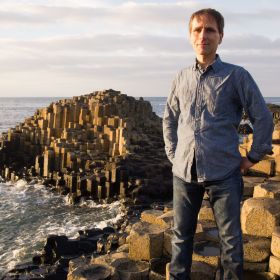 Coauthor
Brenda Padilla
Brenda Cecilia Padilla Rodriguez (Brenda Padilla, for short) is a post-doc researcher and an e-learning consultant. She is particularly interested in online interactions and course effectiveness.