Course info
Coming Soon

6 Weeks (8 Hours)

Free
Emma is experimental in nature and uses an integrated advanced automatic translation service
Course Overview
This MOOC will focus on frailty in older adults. Frailty is increasingly being recognized as a clinically relevant syndrome, and one that should be addressed and prevented. Frailty prevention includes educating the wider public, and that is what this course will do. This MOOC endeavours to raise awareness of frailty, and showcase that frailty can be preventable and reversible.
The MOOC is offered by FACET, which is part of EIT Health and hosted on EMMA.
The MOOC is suitable for anyone, no prior knowledge will be expected and easy-to-understand information will be provided. It would also be suitable for health care employees who might observe frailty in their work remit. Essentially, anyone who wants to better understand the mechanisms of frailty and obtain up-to-date information about research on frailty.
The course will run for five weeks, with an expected time commitment of around 2 hours per week. In the first three weeks, the participant will learn about what frailty is, the physical changes that happen with ageing, how frailty differs from normal ageing, and the common assessments that are done to identify frailty. In week 4 and 5, there will be specific attention to the two key factors that a person can modify to prevent frailty: diet and physical activity. Participants will be guided through a series of items, consisting of videos, articles, quizzes. You will be encouraged to actively take part via discussions and self-assessment.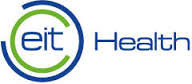 A European initiative for your health. EIT Health is one of the largest healthcare initiatives worldwide. Its goal is to sustainably advance the foundations of healthcare and thus promote the future conditions for healthier living and wellbeing of people across Europe.
Learning Objectives
This course has the following aims:
1. Raise awareness about frailty
2. Describe the impact frailty can have on the well-being of the older adult, and how frailty can be prevented
3. Explain what frailty is
4. Describe what happens to you physically and psychologically as you get older and how it is related to frailty
5. How to measure whether someone has frailty, or is at risk of developing frailty
6. Provide advice on how to prevent frailty, reverse it, or slow down its progression, with a particular focus on diet and physical activity.
7. Show that frailty can be preventable, and that it is not an inevitable outcome of getting older
Outcomes
The primary outcome is to increase awareness of frailty.
The secondary outcomes are to inform about frailty screening and frailty prevention.
Certification and Additional Info
EMMA is able to provide certification for those who complete the course by doing all lessons and units.
Use of content and licenses
Intellectual Property Rights and Retention of Ownership. Except for the rights expressly granted to the owner of intellectual property (IP) under these Terms, Course Providers will retain all right, title and interest, including all worldwide intellectual property and proprietary rights. EMMA offers freely accessible (course) video materials under the Creative Commons license CC BY-NC-ND 4.0. EMMA offers all other freely accessible (course) materials under the Creative Commons license CC BY-NC-SA 4.0 http://creativecommons.org/licenses/bync-sa/4.0
Course Structure
Lesson 1 - Welcome to the course and EMMA

Lesson 2 - What is Frailty and why does Frailty matter?

Lesson 3 - Getting older and Frailty

Lesson 4 - Measuring Frailty

Lesson 5 - Taking Action

Lesson 6 - Getting Active
Teacher
Marco Arkesteijn
Born in the Netherlands, Dr Marco Arkesteijn completed his BSc and MSc at the Vrije Universiteit, Amsterdam, the Netherlands, in Human Movement Sciences. Upon completion, he initiated his PhD in 2009, at the University of Kent, United Kingdom. His research focused on the relationship between pedalling technique and the efficiency of cycling, both from a muscular and physiological
perspective. Following that, in September 2012 he took up his post as Lecturer in Sport and Exercise Science at Aberystwyth University where he currently resides.
Current research activities consist of the role of the muscle in the ageing process. The link between muscle, movement coordination and daily functioning is key in his various research projects. Outside of research, Marco is a member of the Expert Advisory Group of Ageing Well in Wales, focusing on fall prevention. This focuses on a multi-disciplinary collaboration to raise awareness about fall
prevention across Wales.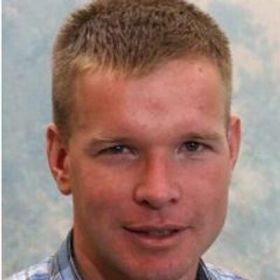 To read the posts of this classroom,
you must be logged in and registered to the course.
You are leaving EMMA to follow this course to the provider platform where this course is hosted.
198