Course info
Archived

8 Weeks

Free

Virtual Classroom:
Course Overview
This MOOC ran on Emma in 2014.
Digital technologies provide ways for learners to interact, communicate and collaborate.
Virtual worlds and games enable authentic learning and role play. Mobile devices mean that learning anywhere, anytime is now a reality. This Massive Open Online Course (MOOC) on Technology-Enhanced Learning (TEL) provides a broad overview of digital technologies and how they can be used to facilitate different pedagogical approaches.
You will need 3-4 hours per week to work your way through the course.

You can use the additional readings and resources within some units to expand upon the topic if you find it especially interesting or pertinent to your needs. Throughout this course, peer-support will be crucial. Please participate and comment on the work of other students.

Let others know that you are there! Two main tools will be used for communication:
The CONVERSATION section at the bottom of each page, where you can post comments and reply to others
Blogs, which are available within the EMMA platform and will be used to document your learning
If you are on Twitter, please use the hashtag #telmooc to communicate with other participants.



Learning Objectives
By the end of this course, successful participants will have:

Evaluated a range of technologies and discussed their implications for learning

Demonstrated skills in searching for, critical analysis of and collation of academic resources
Critiqued the use of technologies in a variety of learning contexts
Reflected on the wider issues surrounding the use of technology in learning and teaching
Outcomes
This MOOC is intended to give learners a broad overview of technologies, their associated affordances/characteristics and the ways in which they can be used across different learning contexts. Participants will learn about a range of technologies, experiment with them and critique their relevance to practice. The course will investigate issues surrounding different technologies, such as privacy and copyrights. Digital literacies, inclusion and the future of technology-enhanced learning will also be addressed.
Teacher
University of Leicester
Teachers are provided by the University of Leicester's Institute of Learning Innovation. All teachers have extensive experience in the design and use of technology-enhanced learning.

Coauthor
Paul Rudman
Dr Paul Rudman is an independent researcher and e-learning consultant, with particular interest in virtual and augmented reality.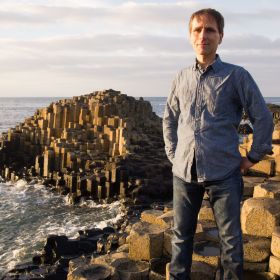 Coauthor
Brenda Padilla
Brenda Cecilia Padilla Rodriguez (Brenda Padilla, for short) is a post-doc researcher and an e-learning consultant. She is particularly interested in online interactions and course effectiveness.