Course info
28 Mar '17

6 Weeks

Free

Virtual Classroom:
Course Overview
Do you want to be prepared for the challenges of the changing labour market?
Do you want to better understand and apply skills related to emotional awareness, active listening, reflection, coaching skills, peer coaching and powerful questioning?
Do you want to explore tools for handling Labour Market Information (LMI) and the digital agenda?
This course has been devised as part of the European EmployID project, for Public Employment Services (PES) practitioners and careers professionals. Our 5 lessons will run over a period of 6 weeks with an estimated workload of 3.5 hours per week; the total workload is expected to be 17.5 hours.
What to expect in each Lesson?
Lesson 1
Lesson 2
Lesson 3
Lesson 4
Lesson 5
Learning Objectives
The course gives you the opportunity to:
make sense of how the world of work is changing
recognise the importance of the digital agenda
understand coaching techniques
recognise the importance of Labour Market Information (LMI) and Sectoral Knowledge
share knowledge, ideas and experiences with colleagues
reflect individually and collectively on what you have learned
think about how careers and work identities will change in future (including your own!)
We hope that you enjoy the course. You can use the "conversations" on each step to leave your feedback on the course content and to share your thoughts with others.
Outcomes
Participants are expected to actively participate in the course via discussions and reflection; the course is designed as a collaborative learning effort.
The course is offering text and pre-recorded videos each week together with work-based activities for the participants, opportunities for individual and collective reflection, discussions of key topics.
Participants will get first insights into the presented topics and gain awareness for the changing world of work. They will be able to apply methods and strategies for coping with the challenges of the labour market in their daily work.
More in-depth studies of the individial topics will be offered to follow-on.
Certification and Additional Info
Open Badges
Use of content and licenses
The content of this course is subject to the Creative Commons copyright licenses:

Course Structure
Lesson 1 - Introduction: the changing world of work from your professional perspective

28/03/2017

Lesson 2 - Coaching & Peer Coaching

04/04/2017

Lesson 3 - A New Digital Era

11/04/2017

Lesson 4 - Labour Market Information (LMI)

25/04/2017

Lesson 5 - Reflections and further options

02/05/2017
Teacher
Barbara Kieslinger
Dr. Barbara Kieslinger is the project coordinator of EmployID, a European project on professional identity transformations in Public Employment Services. Barbara holds a PhD in Livelong Learning from the Alpen Adria University Klagenfurt. Her research work is currently focusing on social networking in educational contexts, the use of of social media in knowledge transfer, innovative pedagogical approaches and the relation between technological and social innovations in the field of education. Barbara has extensive experience in international research management and networking activities. She has coordinated many eLearning project, has taken a leading role in related Networks of Excellence and forms regularly part of conference program committees, such as EC-TEL, iKnow or JTEL.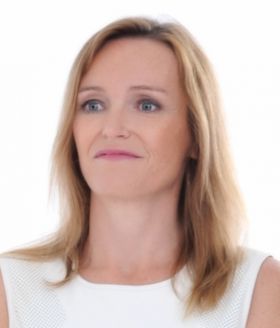 Coauthor
Alan Brown
Alan Brown is a Professorial Fellow at the Institute for Employment Research at the University of Warwick. His interests focus on career development; changing work-related identities; career adaptability (ability to make successful transitions and perform effectively in a range of contexts); workplace learning; learning processes (e.g. coaching and supporting the learning of others); learning across domains (practical; cognitive and affective); and computer-supported collaborative learning. He is involved in the EmployID project working across a number of these areas.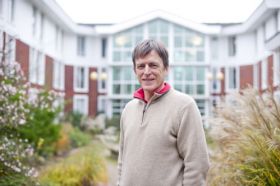 Coauthor
Angela Rees
Hi I'm Angela Rees. I work as a researcher and trainer for Pontydysgu and am based in beautiful rainy Wales. I specialise in education technology, open badges and creating online teaching and learning resources.
My favourite thing to do is to play with technology, if I'm not working on a website you will usually find me testing out a new kids app or playing with wires. I'm also interested in makerspaces and open/digital badges.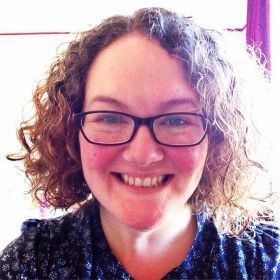 Tutor
Jenny Bimrose
With over thirty years' experience in higher education, researching, managing and teaching at post-graduate level, Jenny also has extensive experience of teaching, together with external project management and consultancy, both in the UK and Europe. One ongoing research strand relates to the effective use of labour market information (LMI) in career guidance practice. Another strand relates to supporting the use of ICT in careers practice. Current research in this area relates to an EU FP7 funded four year project looking at ways in which ICT can support the professional identity transformation of Pubic Employment Service practitioners across Europe.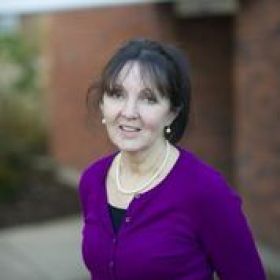 Tutor
Rachel Mulvey
Professor
Rachel Mulvey is a chartered psychologist (British Psychological Society) and national teaching fellow (Higher Education Academy). Her professional identity is located in career theory and practice. Having trained as a careers adviser, she worked as practitioner and manager in careers services and further education, then led Master's training for career guidance professionals.
She writes for a wide range of readers; not only academic journal articles, but also handbooks for the training of career professionals, and self-help books for graduate jobseekers. Rachel has advised government departments on national policy for career guidance, and was Vice Chair of the parliamentary task force on the career guidance profession, which drew on her expertise in public policy and leadership of professionals.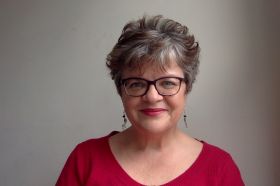 Tutor
Carmen Wolf
Carmen studied Vocational Education and Training and General Pedagogics as main subject and English studies as minor subject at Stuttgart University from 2005 to 2008. She completed with the academic degree bachelor of arts. From 2008 till 2010 she studied General Pedagogics with focus on Vocational Education and Training at Karlsruhe Institute of Technology (KIT) and completed with the academic degree master of arts. Since 2011 she is academic staff at the Institute of vocational education and training at KIT and qualifies herself part-time as a certified professional business coach. Her research on coaching started with her master thesis and continues with her PhD project as well as the introduction of coaching into her teaching and the offer of free coaching for her students. Her main focus is systemic-solution-oriented and resource-oriented coaching, teaching and learning concepts, e-learning, e-coaching, microlearning and learning theories. Since beginning of 2013 she is accepted as a PhD-student at the Faculty for Humanities and Social Science at KIT and accomplished her further studies to be a certified professional business coach at Führungsakademie Baden-Württemberg (Leadership Academy Baden-Württemberg, Karlsruhe) in October 2013. The further study offer is certified by one of Germanys well-known and most influencing coaching federation "Deutscher Bundesverband für Coaching (DBVC e.V.) (German Federal Association for Executive Coaching)". In beginning 2013 she started with a further study to become a "multimedia, virtual Coach" at the Karlsruher Institut für Coaching, Personal- und Organisationsentwicklung (KIC; Karlsruhe Institute of Coaching, Human Ressource and Organisational Development).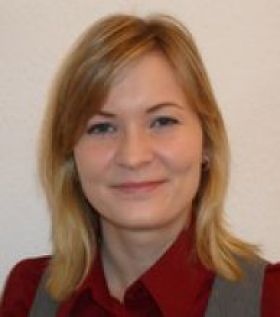 Tutor
Christine Kunzmann
Christine Kunzmann studied human resource management at the Pforzheim University of Applied Sciences in Germany. She is an HR consultant with special focus on competence management, human resource development and inter-organisational process design for health care institutions. As part of her activities, she has developed a widely accepted reference model for closed-loop approaches to competence management. Since 2008, she has conducted ethnographically informed studies and
explored motivational barriers to knowledge maturing activities and ways to overcome them. She has been continuing this research in various projects and has initiated and organised and international workshop series on Motivation and Affective Aspects in TEL at ECTEL, M&C, and Professional Knowledge Management conferences.
Her research interests include competence development and organisational development from a Human Resources perspective, particularly focusing on motivational aspects.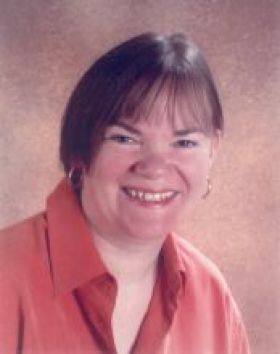 Tutor
Deirdre Hughes
Deirdre Hughes is a Commissioner and Non-Executive Board Director at the UK Commission for Employment & Skills (UKCES). She was previously Chair of the National Careers Council for England (May 2012 - September 2014). She provides strategic leadership and Ministerial advice on the UK, EU and international evidence-base for careers policy, research and practice. She was awarded an OBE in the 2012 New Year Honours List for services to career guidance. Her research interests and published works include: quality assurance and evidence-based policies and practices, whereby she has acted as lead consultant on the European Lifelong Guidance Policy Network (ELGPN); careers guidance and counselling; careers policies and impact assessment; adult guidance; youth unemployment; career adaptability; use of ICT and social networking; and labour market intelligence and information. She has researched and written UK Country reports to feed into international symposia, on behalf of policy-makers in each of the four home nations, and hosted a series of national consultation events on behalf of government departments.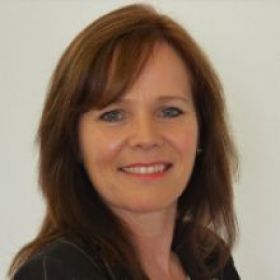 Tutor
Graham Attwell
Graham Attwell is Director of Pontydysgu. An Associate Fellow of the University of Warwick and a Gastwissenschaftler at the University of Bremen, he is a leading researcher on the use of technology for learning and knowledge sharing and development. His work is particularly focused on the use of technology to support work based learning and vocational education and training. He has worked as a consultant for many international organisations and has published a book for the European Commission on the use of ICT for learning in SMEs. He is experienced in the development of multi media learning materials and has published widely in journals and books.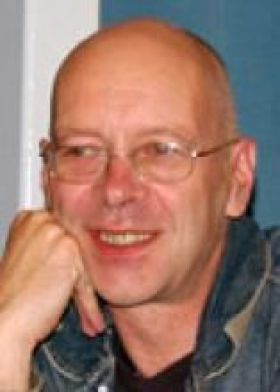 Tutor
Zoe Wareing
Zoe works for the Department for Work and Pensions (DWP) as a Capability & Learning Design Manager. She supports the development of workplace learning to build staffs capability to deliver outstanding service and support and coach our customers to achieve financial independence and guidance into employment.
DWP is the largest government department in the UK and is responsible for welfare, pensions and child maintenance policy. As the UK's biggest public service department it administers the State Pension and a range of working age, disability and ill health benefits for over 22 million claimants and customers.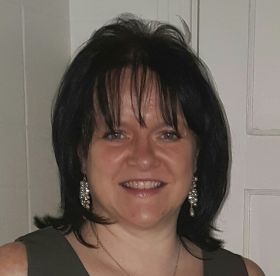 Tutor
Michael Prilla
Professor for Human-Centered Information Systems at the Technical University Clausthal.

His primary interests are computer supported cooperative work and learning, human computer interaction and the improvement of cooperative work processes. His current focus is set on developing support in cases in which real and virtual worlds are merging. This includes, for example, the development of cooperative learning and reflection in workplaces, where tools need to be tightly integrated into work processes, and the development of cooperative augmented reality applications that help people in their daily work. He also has a focus area in supporting medical and care professionals with IT tools. He worked on this focus in his role as the lead for the work package "Collaborative knowledge construction" in the European Project "MIRROR" (FP 7) and as project lead for a German project dealing with technologies in healthcare. Earlier, he was responsible for research in projects on international service engineering, innovation processes at work and several consulting activities on work and service processes in companies. He is a member of the German HCI steering committee and has published more than 90 scientific papers in conferences such as ACM Group, ECSCW and CSCL as well as journals such as the Journal for Computer Supported Cooperative Work and the Communications of the ACM. He serves on boards for several conferences such as ACM Group, CHI, CSCW and ECSCW. In the MOOC he will help people to learn about and apply reflection techniques in their daily work.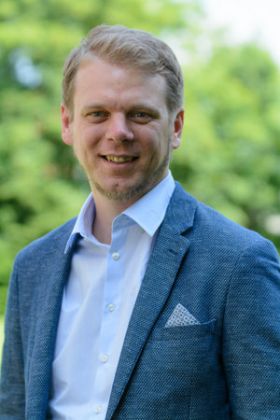 Tutor
Pablo Franzolini
Pablo Franzolini is Economist with MSc. in Information System from the London School of Economics, since 2002 working in the areas of Knowledge Maturing for enterprizes, contributing also to R&D projects like LearningInProcess, Content4All and MATURE. Lately focusing on how Technology Enhanced Coaching can support Knowledge Maturing and increase increase motivation and performance. Pablo is also interested in how technology can support coaching for informal learning in organizations and is an experienced coach and trainer in coaching and peer coaching.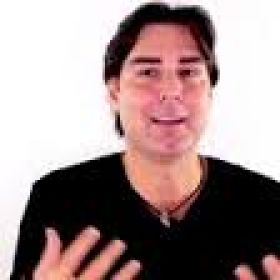 Tutor
Andreas Schmidt
Andreas P. Schmidt is professor for enterprise social media and mobile business at Karlsruhe University of Applied Sciences since March 2012 and has co-founded the Institute for Learning and Innovation Networks. Before that, he was working at FZI Research Centre for Information Technologies, a technology transfer center at KIT with a specific focus on regional SMEs, as a department manager for the knowledge area "Knowledge & Learning" and lecturer at the faculty of computer science at KIT for information integration. He has received his PhD on context-aware support for work-integrated learning from University of Karlsruhe. He has significantly contributed to various European projects over the last ten years.

He is the Scientific Coordinator of EmployID and manages the work package that is responsible for creating an overall shared conceptual model for identity transformation and its support.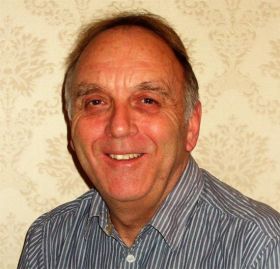 Tutor
Oliver Blunk
Oliver Blunk is a phd student working at the Technial University Clausthal. His main research interests are supporting people reflecting at work. Before working in EmployID he studied business information science at the Karlsruhe University of Applied Sciences earning a bachelors degree. Following that he got a double masters degree in business information science at the Reutlingen University and Information Science at Swinburne University (Melbourne).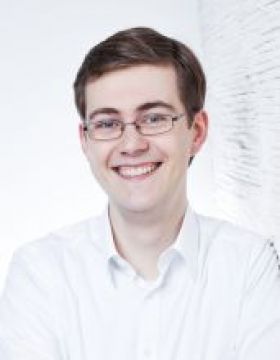 Tutor
Katarina Curkovic